ScissorVixens was the first to shoot this multi-talented ball of energy known as Serenity on our site!
She was referred to us by another photographer who knew exactly the kind of girls we look for which are fit, athletic, dominant and not afraid to crack some skulls between their thighs!
Well...Serenity certainly filled those requirements with her physical presence and confident, as well as somewhat cocky, attitude!
We've used the victim in this video many times here on ScissorVixens but we're not sure we've seen him tapout as many times as he did in this video with Serenity!
He told us afterwards..."I really didn't enjoy that one bit...she's fucking BRUTAL!".
And to think this was Serenity's first ScissorVixen video in which she follows up with a few more BRUTAL videos not long after this one was shot!
And when we mention that she is multi-talented...she truly is having produced a few songs that were sold on iTunes as well as featured on YouTube such as 'Sexy Little Movie Star' under the name of Leah Hilton.
And for her athletic side...Serenity is no less accomplished as she was the captain of the first team to win NBC's televised 'Spartan: Ultimate Team Challenge' show that premiered on June 2016 in which her team won $250.000.
Serenity poses for the television camera after their victory!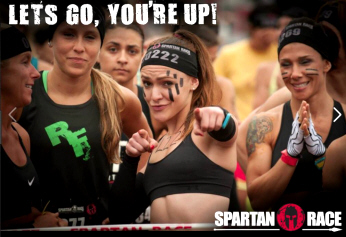 So check out Serenity recaptured in Full HD here on ScissorVixens.com!
---
Serenity, a gorgeous and muscular little redhead, loves to sing the same song over and over again but her boyfriend has heard enough as he's getting ready to take a nap!
"Honey...can you please change the tune and sing something different for once!?" he barks at her.
The fiery redhead replies, "Sure sweetie...how about I sing you a scissor tune instead!?" and with that she grabs his head and applies an eye-popping head scissors from behind that leaves her whiny boyfriend speechless!
Serenity has a very fit body with powerful thighs and she uses them to her advantage while teaching her boyfriend to appreciate her singing while moving from one BRUTAL scissor hold to the next!
She adds to his humiliation by singing the same tired song and really pours on the pressure every time she comes to the lyrics "Wham! Bam!" sending mind-blowing jolts of scissor pressure through his skull!
Her reverse headscissors are pure AGONY as she flexes her glutes in and out causing him to tap out in quick succession!
In the end she decides to grant him his wish and change her tune by softly singing him the lullaby 'Rock A Bye Baby' to help him sleep once and for all!
So check out the fiery and very powerful Serenity in her debut ScissorVixen video titled 'Singing a SCISSOR Tune!'.